At their retirement service, Canon Neil and Lesley Elliot celebrated Pentecost (May 28, 2023) at St Andrew's, Trail, BC. The parish known as "Kootenay Summits" reflects Neil's passion for snowboarding.
The event held on the birthday of the church was attended by clergy and well-wishers from across the region. The Most Reverend Bishop Lynne McNaughton presided and blessed the couple along with the laying on of hands by the community.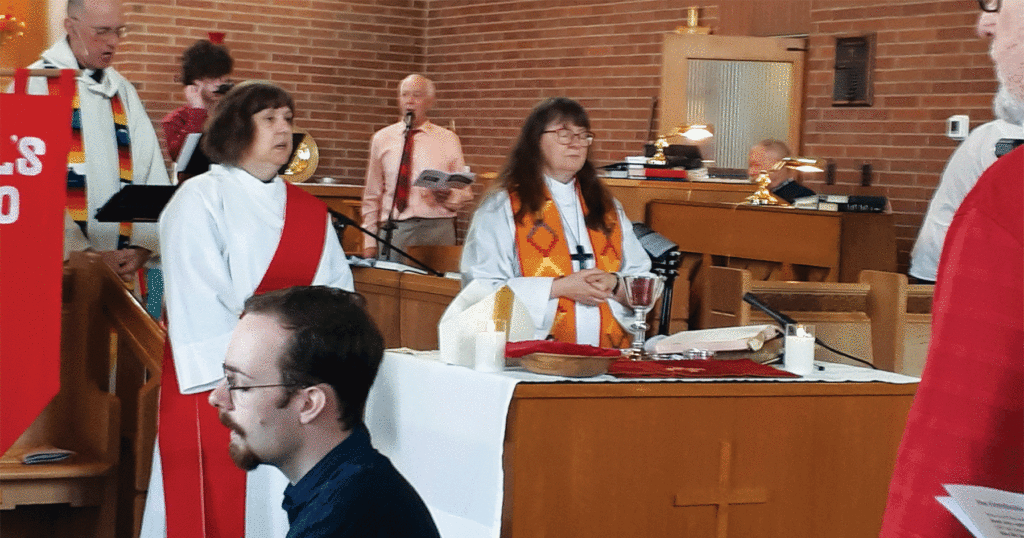 In his sermon, Canon Neil asked the congregation, "Whose church is this?" The reply from the congregation was, "our church." Canon Neil went on to say that there were three answers to that question.
The first was "the Incumbent's church," which he quickly put to rest as a bad idea with potentially disastrous results.
He added that even though the correct answer was "our church," he proposed there was a third correct answer: it is "God's Church."
In times of upheaval, as experienced by the disciples prior to the coming of the Holy Spirit, God rescued the church in his own timing.
From a small group of disciples who were filled with "wild fire" and given gifts; each one different for the welfare of the community, a Church was born that spread around the entire world.
After the service there was an impromptu march around the streets led by two pipers that ended over the road at the United Church for food, speeches, and fellowship.
There were two notable highlights at the celebration: the first happened as a storm broke while Richard Fish was telling tall stories about Canon Neil. The sound system crackled and there was a loud crack of thunder, which brought a peal of laughter from those, present.
Andrew Stephens-Rennie made a presentation afterwards of a poster depicting Canon Neil on the front page of the Anglican Journal; with the headline "Gone by 2023," along with the following article: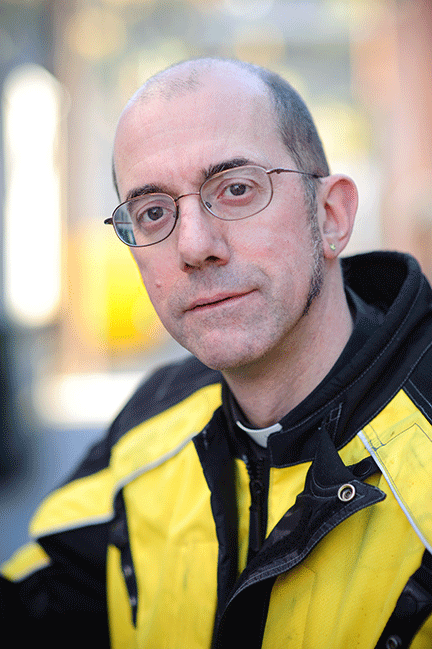 "World renowned Kootenay 'soulrider' and statistician beats own predictions by leaving church seventeen years ahead of schedule. In a recent tell-all interview, with The Journal, the Rev. Neil Elliot reveals future plans include travel, transcendent mountaintop experiences, music-making, tea drinking, and complex statistical analysis. "I don't think that's a surprise to anybody," says Bishop Lynne McNaughton of the Anglican Diocese of Kootenay. Rev. Neil's last day in Kootenay Summits parish was Pentecost. The liturgical colour, while slightly unorthodox, was orange."