Welcome to St Stephen Anglican Church, Summerland (The Stone Church)
The Church is dedicated to providing a broad spectrum of Christian service in Summerland and beyond. Weekly Sunday service is provided using the Book of Alternative Services at 10am. Outreach to the greater community includes a significant contribution to Neighbour Link Summerland, Camp Owaissi, Agur Lake Camp, Summerland Food Bank and funds for a bursary to a graduating student from Summerland Senior Secondary.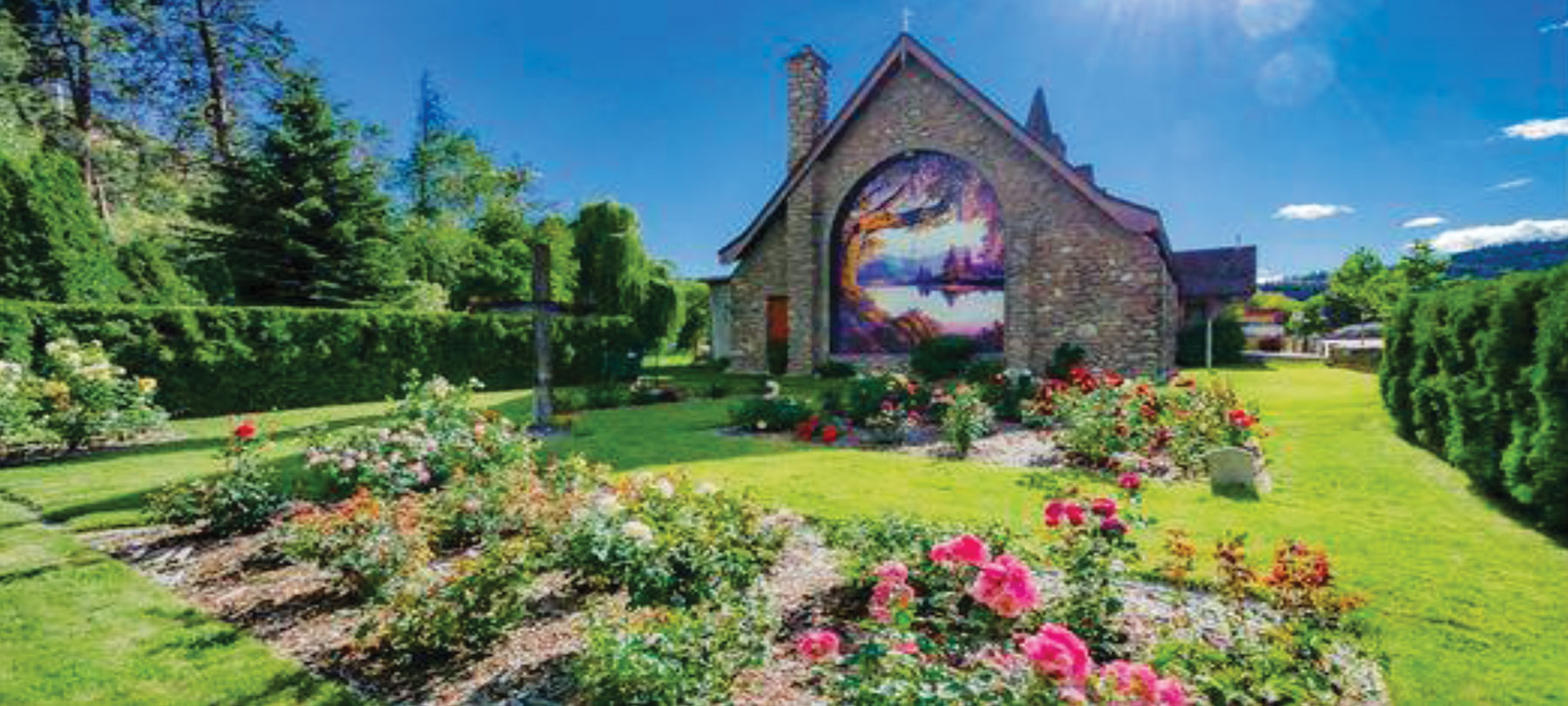 For St Stephen's Anglican Church, Summerland, the lengthy search for a new Incumbent priest concluded successfully in 2020 with the selection of the Rev. Guna Vaddadi. Beginning a new relationship with a church can be complex at any time let alone during the restrictions of a pandemic. The need to begin this when personal contact was very limited was challenging. Welcoming Guna as our priest was eased in part by his warm personality and genuine interest in connecting with, not only with church members of the congregation, but also with the wider community. Guna's collaborative leadership style, creative manner in communicating the Word and his enthusiastic search for ways to enhance the life and future of St Stephen's bode well for Summerland's century old Stone Church.

Moving Forward
The Parish has established two committees to assist in the leadership of moving forward, coming out of their Stewardship Campaign: Vision of Hope.
Congregational Development
Goal: Develop the spiritual life of our parish and make it attractive to others.
Home Study Groups with varied topics:  
Book studies

 

Bible studies
Current issues
Try to involve everyone:
 In worship

 

In community service
We plan to use outside resources as well as our own. Some are:
Programs at Sorrento Centre

 

Education for Ministry

 

Diocesan and Regional events
Events/Fundraising
Goals:
1. Fundraising – to plan and organize events for the Parish and Community members to raise funds for the needs of St Stephen Church and for Outreach needs of the community or others in need.
2. Social (Fun) – to plan and organize events for the Parish and Community members to foster fellowship and fun:
Fundraising:
Snowflake Tea and Cookie sale 
Carnival
Garage Sale

 

Spring Fashion Show

 

Antique Road Show
Book Sale

 

Talent Auction
Games tournament i.e. Yahtzee, Cribbage, Crazy Whist, Bridge
Taste of Summerland Social
Parish picnic

 

Games night
New Years Eve party

 

Christmas decorating and potluck dinner

 

Potluck dinner or lunch inviting

St Barbara to join us